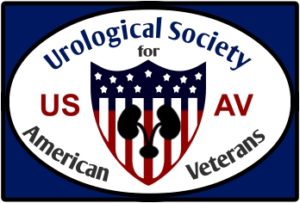 Urological Society for
American Veterans
Industry Participation Invitation



2023 USAV Annual Meeting Chicago (during the AUA Annual Meeting)
Sunday, April 30, 10:30am to 2:30pm
Hyatt Regency McCormick Place - Regency Ballroom CDE
---
Dear Representatives,
This is your opportunity to add educational value, exhibit and network with an expected approximately 100 VA Government Service Urologists.

Please review below our exhibit /support opportunities for the Urological Society for American Veterans which is a national organization and affiliate of the Society of Government Service Urologists.
Email us for a prospectus: usav@govurology.org
---
Payment(s) due prior to meeting date.
Checks payable to Society of Government Service Urologists.
Please mail to: 1950 Old Tustin Avenue, Santa Ana, CA 92705.
Please call us at 714-550-9155 or email usav@govurology.org to confirm your participation.
Tax ID 74-1873489
(click here for W-9 form)