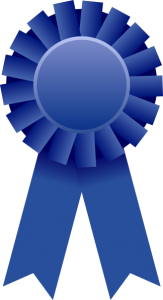 Congratulations
2023 Annual James C. Kimbrough Seminar Award Winners
Tucson, AZ  ☻  January 18-22, 2023
Hilton El Conquistador Tucson
Click here to view the Abstracts
---
JAMES C. KIMBROUGH  AWARDS
Resident Competition Winners 2023
First Place: CPT GINA T. BAAKLINI, MC, USA, paper #6
Second Place: CPT JONATHAN S. YU, MC, USA, paper #18
Third Place: LT BENJAMIN H. BAKER, MC, USN, paper #8
Honorable Mention: CPT ISABEL GIBSON, MC, USA, paper #5
Poster Session Awards 2023

First Place: Morgan Black, Ms3, paper #59
Second Place: Chinade J. Roper, MD, paper #65
Third Place: CPT Laura Muramoto, MC, USA, paper #61
Basic Science: CPT Daniel Mecca, MC, USN, paper #54
Many thanks to our judges for fair and objective considerations.
---
Honorary Service Awards

Presidential Plaque: COL (Ret) Timothy Brand, MC, USA
AUA-SGSU YOUNG UROLOGIST OF THE YEAR - 

Col. Alexander Ernest, MD
---
HG Stevenson Award
For outstanding support and dedicated service to the SGSU and urology residency programs.
Presented to: 
Capt (Ret) Jeffrey Jones, MC, USNR
---
Honorary Lifetime Membership Award
For lifetime dedication and service to the SGSU.
Presented to:
COL (Ret) James Jezior
---
Prince Beach Award
For best paper presented by a society member staff physician as judged by chief residents.
Presented to:  
Sue & Irwin Goldstein, MD
---
Clare Scanlon Award
For outstanding administrative work on the annual seminar.
Presented to: 
Jeannie DeSantis, MBA