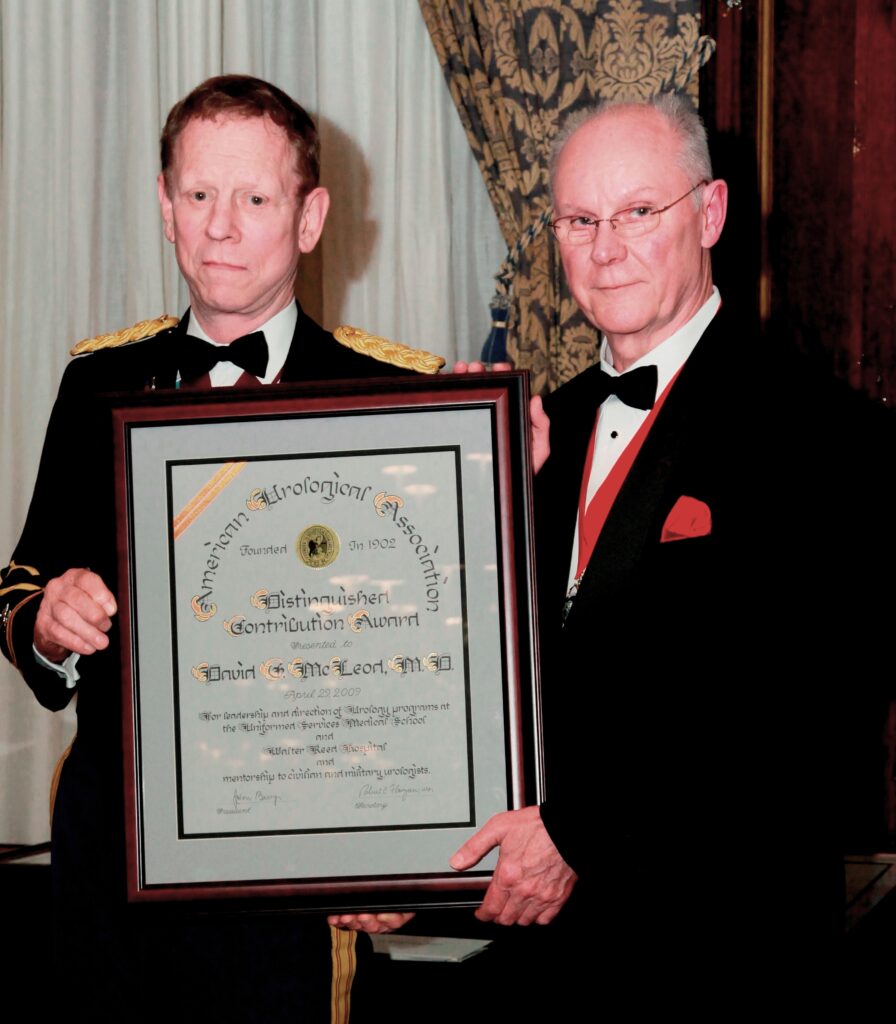 In Memoriam: Colonel David G. McLeod, MD, JD, MC (1935-2020)

The Society of Government Service Urologists sends condolences to the family and friends of Colonel David G. McLeod, MD, JD, MC, USA of the Walter Reed National Military Medical Center. Dr. McLeod passed away peacefully on Friday, Dec. 18 at his home in North Carolina.
"Col David McLeod was a wonderful physician, a mentor to hundreds of residents and a passionate advocate for his patients and his staff. He was a dear friend and an amazing supporter of the SGSU! We are profoundly saddened by our collective loss". - Harold Frazier, MD, SGSU Secretary
Col McLeod will be recognized at the SGSU Business Meeting on Thursday, Jan. 21 at 3:30PM.

Pictured is past AUA President, Dr. John Barry awarding Col David McLeod the AUA Distinguished Contribution Award in 2009.