COMING SOON....2024 MEETING DATE AND LOCATION.
MOST LIKELY DATES WILL BE JANUARY 17-21
Our Mission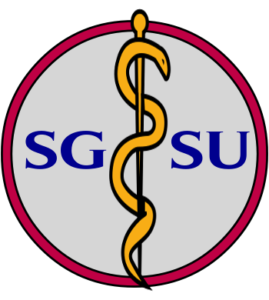 The mission of the Society of Government Service Urologists is to represent and educate Urologists and urology professionals active in government service. The SGSU hosts the annual James C. Kimbrough Urological Seminar on a yearly rotating basis and provides a comprehensive update on the full spectrum of urologic diseases, in addition to addressing specific needs of government service urologists, including care of combat-related injuries and practice management in federal health facilities. This meeting offers state-of-the-art lectures, posters, panels, discussions, mock oral boards and residents competitions. The SGSU is not an official government sanctioned or funded organization. Our Federal TIN is 74-1873489.
Congratulations Team 2022 Rancho Mirage!
Congratulations to our 2022 Course Directors:

CDR Justin DeGrado, MC, USN, Naval Medical Center San Diego
Jeffrey A Jones, MD, Chief of Urology, M E DeBakey VA, Houston TX, Professor, Baylor College of Medicine, CAPT MC (FS), USNR, CFLSW Wing Surgeon

Click here to view meeting video/presentation library
SGSU News & Bulletins - at a glance