In Memoriam – Preston Littrell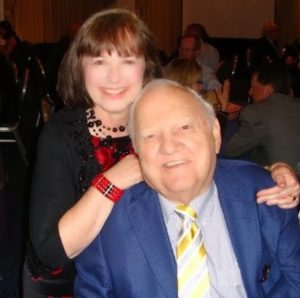 To the entire SGSU membership,
It is with a heavy heart that I report sad news. Our beloved Preston Littrell has passed away. Kathy Littrell called me yesterday to let me know that he died peacefully in his sleep early in the morning (7/27/19).
Preston served as the SGSU administrator for nearly 20 years. He attended more than 40 Kimbrough Urologic Seminars during his lifetime. He was an absolute blessing to our organization! Preston was one of the kindest and most loving people that I have ever known. He always had a twinkle in his eye and smile on his face. His heart overflowed with a sense of gratitude for life, and he was forever focused on how he could serve his fellow man and woman. We have lost a true gentleman! Please keep Kathy and Preston's kids, his grand kids and great grandchildren in your prayers.
Below is a summary of the schedule for Preston's services. The information can also be found at https://www.missionparks.com/obituaries/Preston-N-Sonny/  should anyone wish to leave a message on the website. Preston's obituary will be posted there in the next few days.
Peace,
Hal
Harold A. Frazier II, MD, FACS
SGSU Secretary
---
Visitation:
AUG 8. 6:00 PM - 8:00 PM (CDT)
Mission Park Funeral Chapels North Cherry Ridge
3401 Cherry Ridge Drive
San Antonio, TX, 78230
Funeral:
AUG 9. 12:30 PM (CDT)
First Baptist Church of San Antonio
515 McCullough Ave
San Antonio, TX, 78215
Graveside Service:
AUG 9. 2:00 PM (CDT)
Ft. Sam Houston National Cemetery
1520 Harry Wurzbach
San Antonio, TX, 78209