Overview of the 62nd Annual Kimbrough Seminar
Congratulations to the
2015 James C. Kimbrough
Award Winners
Many thanks our judges: John M Barry, MD and Pramod Sogani, MD
Clinical Research Awards
1st
#24 – CPT Raffaella DeRosa, MC, USA
2nd
#11 – CPT James S. Farrell, MC, USA
3rd
#22 – CPT Matthew T. Stringer, MC, USAF
Basic Science Awards
| | | |
| --- | --- | --- |
| 1st |    #3 – CPT Nicholas J. Kuntz, MC, USA | |
| 2nd | #19 – CPT Megan Bing, MC, USAF | |
| 3rd |    #8 – MAJ Uzomaka Nwoye, MC, USAF | |
Poster Session Winners
| | | |
| --- | --- | --- |
| 1st | #62 – LCDR Douglas W. Storm, MD, USN | |
| 2nd | #64 – CPT MaryEllen T. Dolat, MC, USAF | |
| 3rd | #61 – CPT Michael M. Banti, MC, USA | |
Prince Beach Award
For the best paper presented by a staff physician member, as judged by the chief residents.
Presented to Dr. Drew Peterson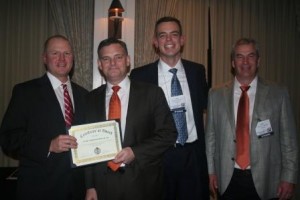 Honorary Lifetime Membership Award


For lifetime dedication and service
Presented to Dr. Brendon Fox
HG Stevenson Award


For outstanding support and dedicated service to the SGSU.
Presented to DeSantis Management Group: Chris, Jeannie and Kathy DeSantis.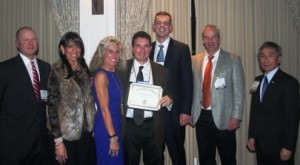 Presentation of Course Director Plaques by Brian Auge, MD
Presented to: Timothy Brand, MD & Jack Walter, MD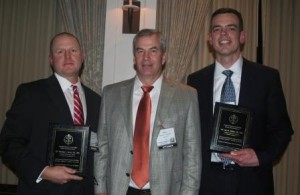 Presentation of Presidential Plaque by Timothy Brand to Brian Auge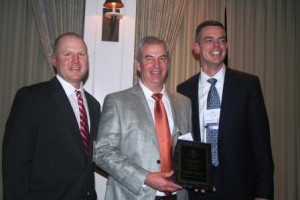 ---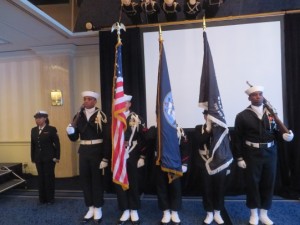 Report of the Secretary
Treasurer Joseph Y. Clark, MD
The 62nd Annual Kimbrough meeting overall was very successful. My sincere appreciation goes to Drs. Tim Brand and Jack Walter who did an excellent job organizing the extensive scientific program along with the administrative office. The speakers were nationally known (many who are members of the SGSU) who gave their time, expertise and talents to educate members during the 3-day long seminar. The abstracts presented during the Residents Competition highlighted the quality of scholarly activity and high quality of research being done at the various training programs around the country.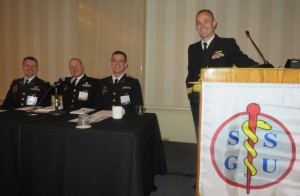 The venue for the meeting, the Sheraton Hotel in sunny San Diego, was enjoyable especially since many arrived from areas of the country where the temperatures were frigid. There was ample free time to visit old-time friends, make new ones, and network with the dedicated industry representatives as well as SGSU members from all across the United States. It was a perfect combination of science and social for the further understanding of our member's needs and concerns as they practice urology.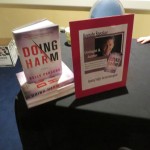 Our keynote speaker, local urologist and author Dr. J.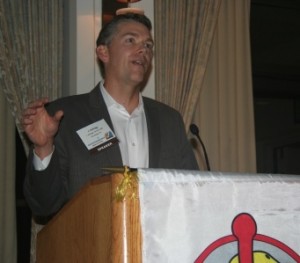 Kellogg (Kelly) Parsons, captivated the attendees who attended the Littrell Banquet on the last night with the details of writing his best-selling thriller novel "Doing Harm". Kathy and Preston Littrell attended the entire meeting and were applauded at the banquet for their contributions and loyalty to the Kimbrough seminar.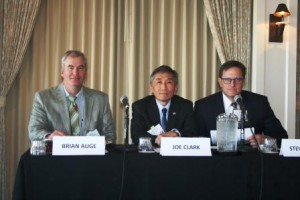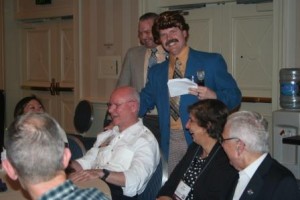 ---
Meeting Take Aways and Observations
by Session Judge John M. Barry, MD
Nearly all of the residents, unlike the SGSU members and some of the guest speakers, stayed on time with their presentations. (Yes, I did time all of them.)
The lag time-to-benefit concept should be applied when making a decision to biopsy or treat a small renal mass because many of them will not trouble the patient in his or her lifetime.
Perhaps the FISH for bladder cancer detection is a waste of time and money in North Carolina.
PTEN gene deletion is a bad sign for patients with prostate cancer.
Perhaps one should document the presence or absence of stool on DRE before doing a set of TRUS-directed needle biopsies of a prostate.
Hammock sutures are a clever way to expose the retroperitoneum during robotic-assisted retroperitoneal surgery.
Weight of pads is preferable to numbers of pads as a measure of urinary incontinence.
Urolift is a successful, minimally invasive treatment for benign prostatic obstruction.
TeamSTEPPS improves operating room efficiency.
Are TRUS-guided biopsies a contributing factor to pubic symphysis osteomyelitis because of periosteal injury and fecal contamination via the needles?
Either culture-directed of augmented antibiotic prophylaxis is effective in preventing urosepsis after TRUS-directed prostate biopsies.
Yes, it is possible to do a robotic-assisted orthotopic ileal neobladder.
Shared medical appointments for common GU conditions can be successful.
The ohmmeter is a clever way to identify and localize a leak from a prosthesis.
Inflatable penile prosthesis cylinders act as tissue expanders, so replacement cylinders are expected to be longer than the original cylinders.
Ablative fractional resurfacing is a successful way to manage scar contractures of male external genitalia.
HIFU continues to be a controversial therapy for localized prostate cancer.
The noon seminars would have been worthwhile without the free lunches. We need a value-based guide for the uses of the different biomarkers for the management of prostate cancer.
"Stone-free" still does not have a standard definition.
Perhaps pentoxifylline is the only oral agent worthy of a trial in patients with Peyronie's disease.
Collagenase is better-than-placebo, expensive injection treatment for Peyronie's disease.
Salvage protocols for removal and immediate replacement of infected inflatable penile prostheses (IPP) are successful most of the time. Consider semirigid rods as replacements for infected cylinders.
Hourglass deformities of the penis take 6-12 months to resolve after implantation of an IPP.
Safety tips for IPP placement = 1) "goal posts" (one dilator in each proximal corporotomy; if they aren't crossed, the implanted cylinders won't be) and 2) corporal irrigation for a suspected urethral perforation will result in fluid at the meatus if a perforation is present. Sometimes, only one inflatable cylinder is enough.
Five-year observed stricture rates after treatment for localized prostate cancer are ~5% for external beam radiotherapy, ~10% for radical prostatectomy and brachytherapy, and ~25% for combination brachytherapy and external beam radiotherapy.
Is a handgun permit in Texas also a uniform anatomical donor card?
Secondary malignancies after imaging is an uncommon but significant problem. MRI and ultrasound are gaining favor for monitoring after cancer treatments.
The cystectomy learning curve for achieving acceptable outcomes appears to be about 30 cases.
Alvimopan, a peripheral opioid blocker, is becoming a popular drug to prevent postoperative ileus after radical cystectomy.
Outpatient IV fluids can prevent dehydration after cystectomy and continent urinary diversion.
Intestinal conduits have a very high rate of parastomal herniation. Most can be prevented with placement of permanent mesh just anterior to the posterior abdominal fascia at the time of conduit creation. The conduit is brought through a hole in the mesh that is just a bit larger than the conduit.
Artificial sphincter 3.5 cm cuff erosion is ~5 times more common in radiated than non-radiated patients. Radiation damage is progressive, and it progresses for decades.
There are fewer ureteral strictures with Wallace rather than a Bricker conduits.
San Diego is a great place to hold this meeting!
---
What Attendees Are Saying about the
62nd Annual Kimbrough Meeting!
Excerpts direct from Attendee Evaluations
Question: "What are you going to change?"
Responses:
Post vasectomy care.
Increased use of MRI in prostate cancer management.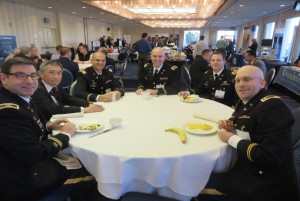 I will be better able to counsel patients.
I will consider giving additional antibiotics at the time of prostate biopsy if they have had prior exposure to Cipro.
Hyperbaric Oxygen use.
I will now inform patients of radiation risks.
Active surveillance of prostate cancer.
Stratification for prostate cancer.
Increase use of prostate cancer markers.
Increase robotic surgery.
Improve evaluation / Rx cancer patients.
Management of adrenal masses.
Will look into sperm banking.
I will change implant methods penile prosthesis.
Discuss pre-op and infertility.
Refer prosthesis problems to centers of excellence.
Overall Evaluation Comments: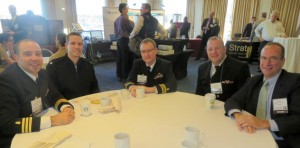 Excellent talks
Superb Meeting!
Best GU Bowl in a decade!
Nice job by all!
Very informative presentations.
I am very impressed with the residents.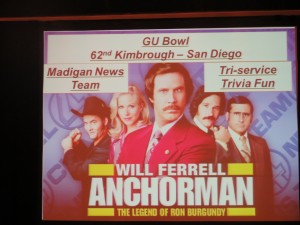 Outstanding speakers.
The camaraderie is as important as anything.
Fantastic variety of research topics.
Very good talks.
Very professional.
Keep the GU Bowl going. Good length of time.
Moderators kept sessions on time and allowed reasonable number of questions and comments.
Excellent content, excellent job.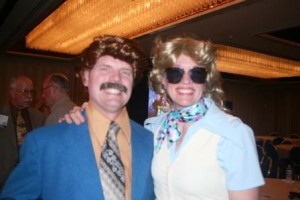 Great reviews of current state of the art.
Great slides and presentations!
The posters were fair, educational and engaging.
Very interesting and informative moderator discussions.
Excellent applicability.